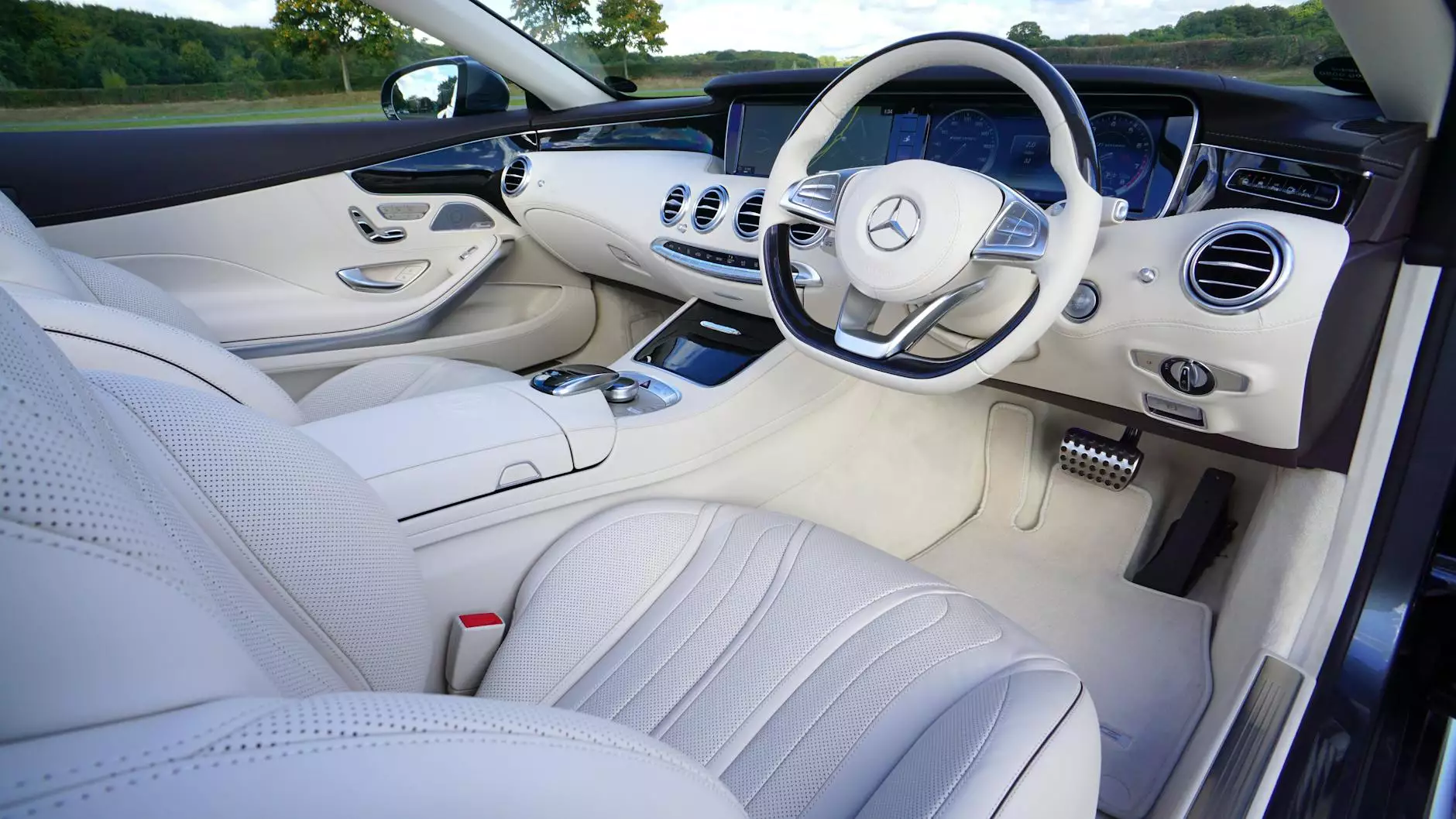 Introduction
Welcome to Cape Coral Airport Transportation, the leading provider of high-end travel and tourism ground transportation services. We take immense pride in offering you the exquisite Mercedes S550, a symbol of luxury and style. Whether you are traveling for business or pleasure, our top-of-the-line fleet and professional drivers ensure that your journey is comfortable, reliable, and unforgettable. Experience true opulence with our Mercedes S550 service!
Unparalleled Luxury and Elegance
The Mercedes S550 is the epitome of luxury and elegance. With its sleek design, advanced technology, and superior performance, this prestigious vehicle redefines travel comfort. Each detail of the Mercedes S550 is crafted to perfection to create a truly remarkable travel experience. From the plush leather interior to the state-of-the-art entertainment system, every moment spent in our Mercedes S550 is designed to indulge your senses and make your journey unforgettable.
Comfort and Convenience
No matter the purpose of your trip, be it a special occasion, corporate event, or airport transfer, we understand the importance of comfort and convenience. Our Mercedes S550 ensures a smooth and luxurious ride, allowing you to relax and focus on your journey without any worries. With spacious seating, climate control, and advanced suspension, you'll feel like royalty as you glide through the city in unmatched style.
Professional Chauffeurs
At Cape Coral Airport Transportation, we believe that exceptional service starts with exceptional people. Our team of professional chauffeurs is highly trained, experienced, and dedicated to providing the highest level of customer satisfaction. With their local knowledge and commitment to professionalism, our chauffeurs ensure a safe, efficient, and enjoyable journey. Sit back, relax, and let our expert chauffeurs handle all aspects of your transportation needs.
Impeccable Safety Standards
Your safety and security are our top priorities. With Cape Coral Airport Transportation, you can rest assured knowing that you are in safe hands. Our Mercedes S550 fleet undergoes regular maintenance and inspections to ensure optimal performance and safety. Additionally, our chauffeurs are well-trained in defensive driving techniques and adhere to the highest safety standards. Enjoy a worry-free journey with us, knowing that your well-being is in excellent hands.
Customized Packages
We understand that every traveler has unique requirements. That's why we offer customized packages to cater to your specific needs. Whether you need airport transportation, point-to-point transfers, or hourly charters, our team is here to tailor the perfect solution for you. Our Mercedes S550 can accommodate individuals, couples, or small groups, ensuring a comfortable and personalized experience. Experience the luxury of a tailor-made transportation service with Cape Coral Airport Transportation.
Unmatched Customer Satisfaction
At Cape Coral Airport Transportation, we strive to exceed your expectations in every aspect. Our commitment to unparalleled customer satisfaction sets us apart from the competition. From the moment you book our Mercedes S550 service until you reach your destination, we are dedicated to providing a seamless and memorable experience. Our friendly customer support team is available 24/7 to assist you with any inquiries or special requests. Join hundreds of satisfied customers who have experienced the luxury and convenience of Cape Coral Airport Transportation.
Contact Us
Ready to embark on a luxurious journey with our Mercedes S550? Contact Cape Coral Airport Transportation today to book your unforgettable experience. Our team is available to assist you with reservations, customization, or any other inquiries. Indulge in elegance, comfort, and style with our premier ground transportation services. Your journey, our passion!
Disclaimer: Cape Coral Airport Transportation is an independent service provider and is not affiliated with or endorsed by Mercedes-Benz.