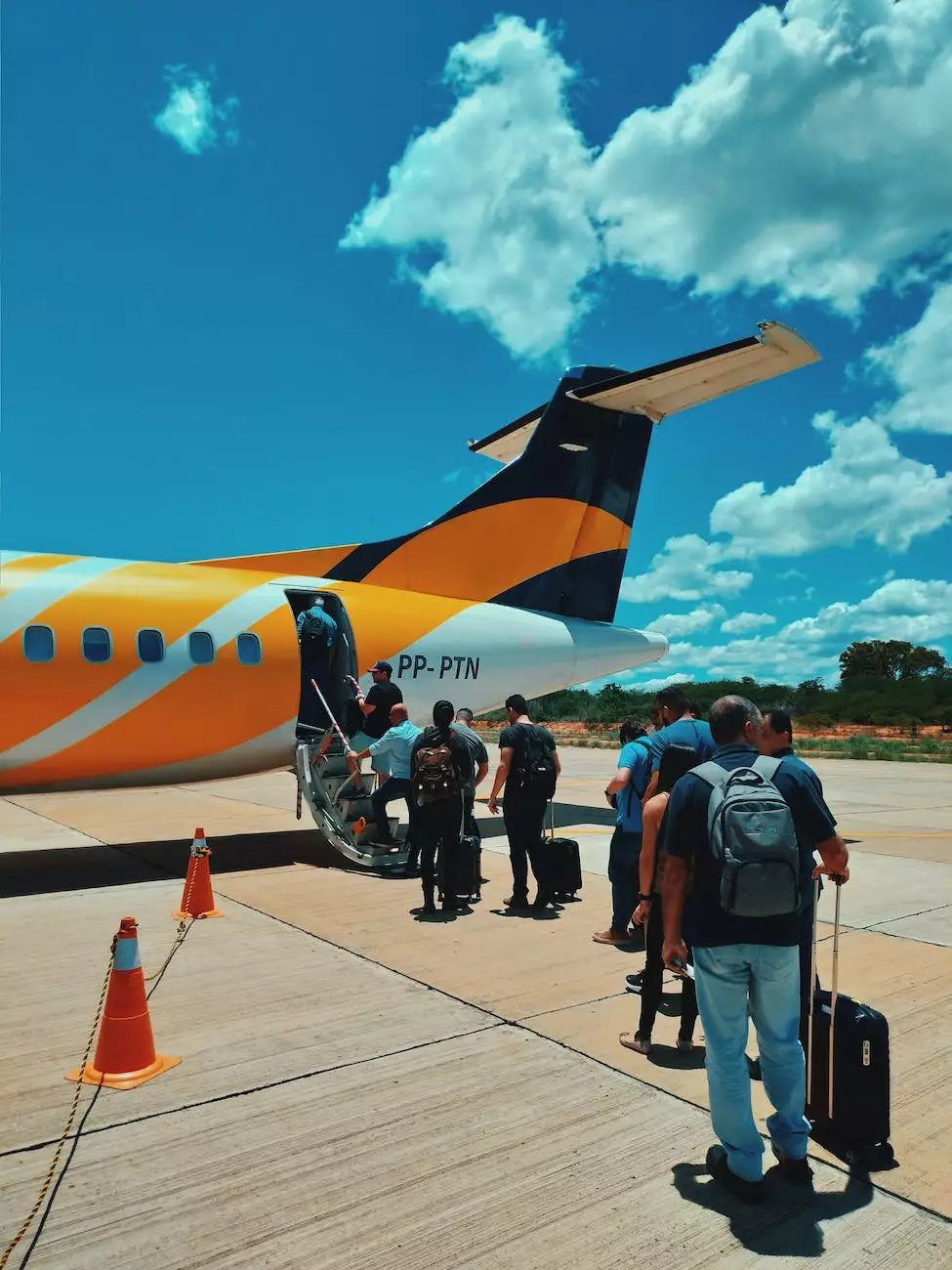 Welcome to Cape Coral Airport Transportation, your premier choice for Travel and Tourism - Ground Transportation services in the Cape Coral area. When it comes to luxury ground transportation, our 14 passenger limo stands out from the rest. Allow us to take you on a virtual tour of the incredible interior of our limo, focusing specifically on the breathtaking view from the back.
A Captivating Back View
Step into the world of unmatched comfort and style as you enter the back of our 14 passenger limo. From the moment you step foot inside, you'll find yourself surrounded by an air of sophistication and elegance. The well-designed interior offers a perfect blend of aesthetics and functionality, creating an ambiance that sets the mood for any occasion.
Luxurious Seating
As your eyes wander over the interior, you'll immediately notice the plush, spacious seating that awaits you. Our 14 passenger limo provides ample room, ensuring that you and your guests can sit back and relax throughout your journey. The luxurious leather upholstery and comfortable cushions guarantee a smooth and enjoyable ride.
Entertainment at Its Finest
Entertainment is our top priority, and the back of our 14 passenger limo is designed with this in mind. Mounted conveniently for all passengers to enjoy, you'll find state-of-the-art flat-screen televisions that can provide hours of entertainment. Whether you wish to catch up on the latest news, watch your favorite movie, or enjoy live sports, our limo ensures that there's never a dull moment during your trip.
Impressive Sound System
No journey is complete without good music, and our 14 passenger limo comes equipped with a high-end sound system that guarantees an immersive audio experience. From crystal-clear vocals to deep bass, you can enjoy your favorite tracks with exceptional clarity and depth. The superb acoustics of the limo ensure that every note hits just right, making your travel experience even more memorable.
Attention to Detail
From the elegant lighting fixtures to the fine craftsmanship of the interior, every detail of our 14 passenger limo is carefully thought out to provide an unforgettable experience. The color scheme exudes sophistication, creating a refined atmosphere that is sure to impress even the most discerning individuals.
Ample Storage Space
When traveling with a larger group, storage space is often a concern. However, our 14 passenger limo offers an abundance of storage options. You'll find enough room to store your personal belongings, luggage, and any additional items you may need for the journey. Sit back, relax, and let us take care of your transportation needs without the worry of limited space.
Climate Control
Comfort is key, regardless of the weather outside. Our 14 passenger limo features advanced climate control systems that ensure the interior remains at an ideal temperature throughout your ride. You can adjust the settings to suit your preference, allowing for a pleasant and enjoyable journey no matter the weather conditions.
Unparalleled Service
At Cape Coral Airport Transportation, we pride ourselves on providing exceptional service to our valued customers. Our highly-trained chauffeurs are professional, courteous, and knowledgeable, ensuring that your ground transportation experience exceeds all expectations. Sit back and enjoy the luxurious 14 passenger limo interior while our skilled drivers take care of navigating the roads for you.
Book Your Unforgettable Journey
Ready to experience the exquisite 14 passenger limo interior from the back? Don't miss out on the opportunity to travel in style and luxury with Cape Coral Airport Transportation. Whether it's a special occasion, business event, or simply a desire for a remarkable travel experience, our 14 passenger limo is the perfect choice. Contact us today to book your unforgettable journey with us.
Conclusion
When it comes to luxury ground transportation, Cape Coral Airport Transportation's 14 passenger limo reigns supreme. From the captivating back view to the attention to detail, our limo offers an unparalleled experience. With luxurious seating, top-of-the-line entertainment, impressive sound system, and a focus on every comfort, your journey with us will be nothing short of extraordinary. Book with us today and embark on a memorable adventure in style and elegance.