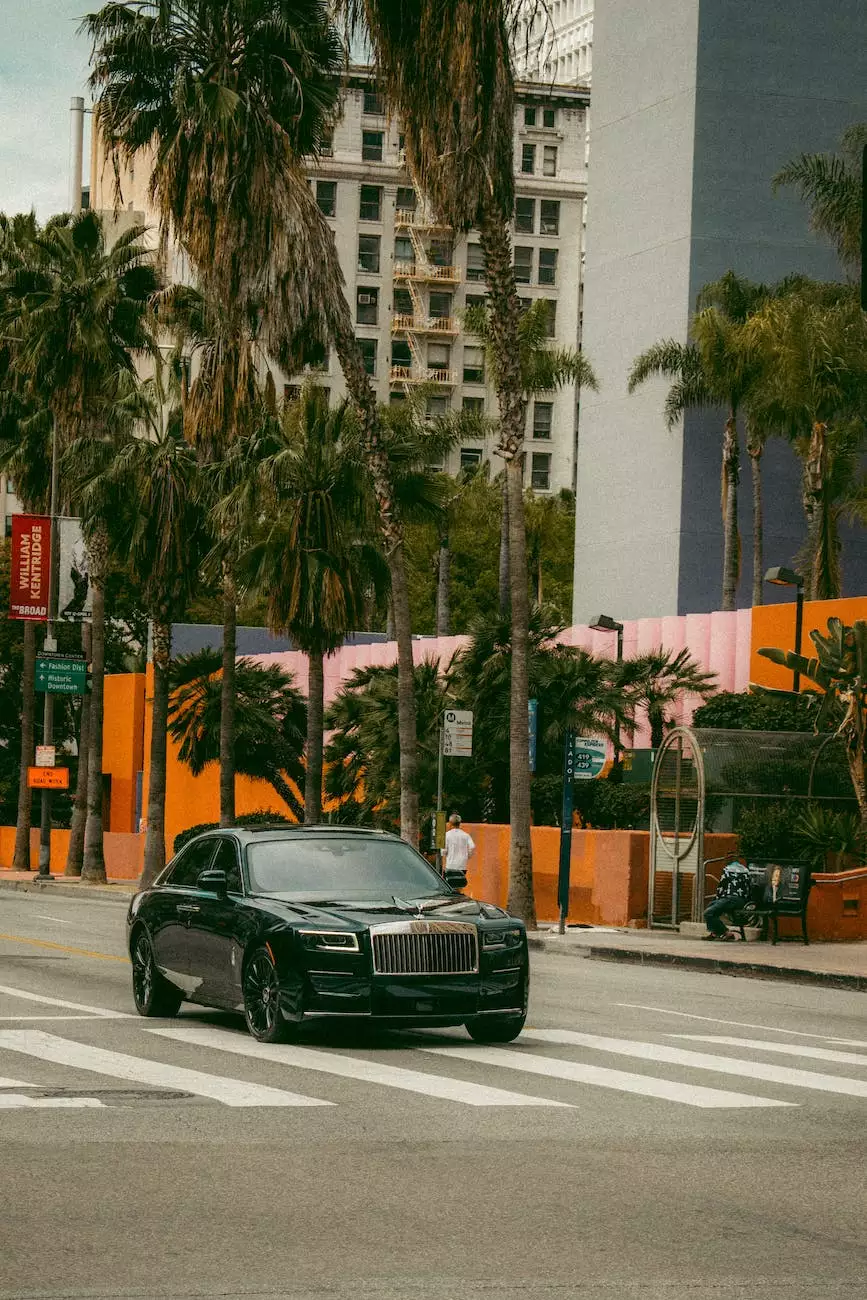 Welcome to Cape Coral Airport Transportation, the leading provider of luxurious and reliable ground transportation in the beautiful city of Cape Coral. As part of our extensive fleet, we are proud to offer the prestigious and exquisite Rolls Royce Ghost car service.
A Class Apart: Rolls Royce Ghost
Indulge in the ultimate luxury travel experience with our Rolls Royce Ghost car. Designed to embody opulence, elegance, and power, the Rolls Royce Ghost is a symbol of automotive excellence. Its sleek and timeless design, combined with unparalleled craftsmanship, makes it a perfect choice for those seeking sophistication and class.
Whether you require transportation for airport transfers, business meetings, special events, or a memorable night out, our Rolls Royce Ghost car service ensures every journey is nothing short of extraordinary. From the moment you step inside, you will be enveloped in an ambiance of comfort and prestige.
Unparalleled Comfort and Style
The Rolls Royce Ghost is crafted with meticulous attention to detail, ensuring a cabin space that exudes indulgence and tranquility. Sink into the sumptuous leather seats and revel in the serene environment as our professional chauffeurs take care of your travel needs.
The spacious interior offers ample legroom, allowing you to stretch out and relax during your journey. The whisper-quiet engine ensures a smooth and peaceful ride, while the state-of-the-art suspension system absorbs every bump on the road, delivering a seamless and comfortable experience.
With advanced climate control, ambient lighting, and cutting-edge entertainment systems, our Rolls Royce Ghost guarantees an unrivaled travel experience. You can sit back and enjoy your favorite music, watch a movie, or simply savor the moment as you glide through the city.
Professional Chauffeurs for an Impeccable Service
At Cape Coral Airport Transportation, we go above and beyond to provide exceptional service that exceeds your expectations. Our professional chauffeurs are trained to deliver a premium experience, ensuring your journey is not only luxurious but also safe and seamless.
With an in-depth knowledge of Cape Coral and surrounding areas, our chauffeurs navigate through traffic and take the most efficient routes, ensuring you reach your destination promptly. They are courteous, discreet, and dedicated to making your travel experience memorable.
Book Your Rolls Royce Ghost Ride Today
Experience the epitome of luxury and sophistication with our Rolls Royce Ghost car service. Perfect for special occasions, corporate travel, or simply to treat yourself, our Rolls Royce Ghost guarantees a remarkable travel experience that will leave a lasting impression.
Whether you are arriving at Cape Coral International Airport, attending a business meeting, or enjoying a night on the town, our Rolls Royce Ghost will transport you in style and comfort.
Book your Rolls Royce Ghost ride with Cape Coral Airport Transportation today and indulge in the unparalleled luxury and first-class service that we provide. Contact us now or make a reservation through our user-friendly website. We look forward to serving you and ensuring your travel is nothing short of extraordinary.