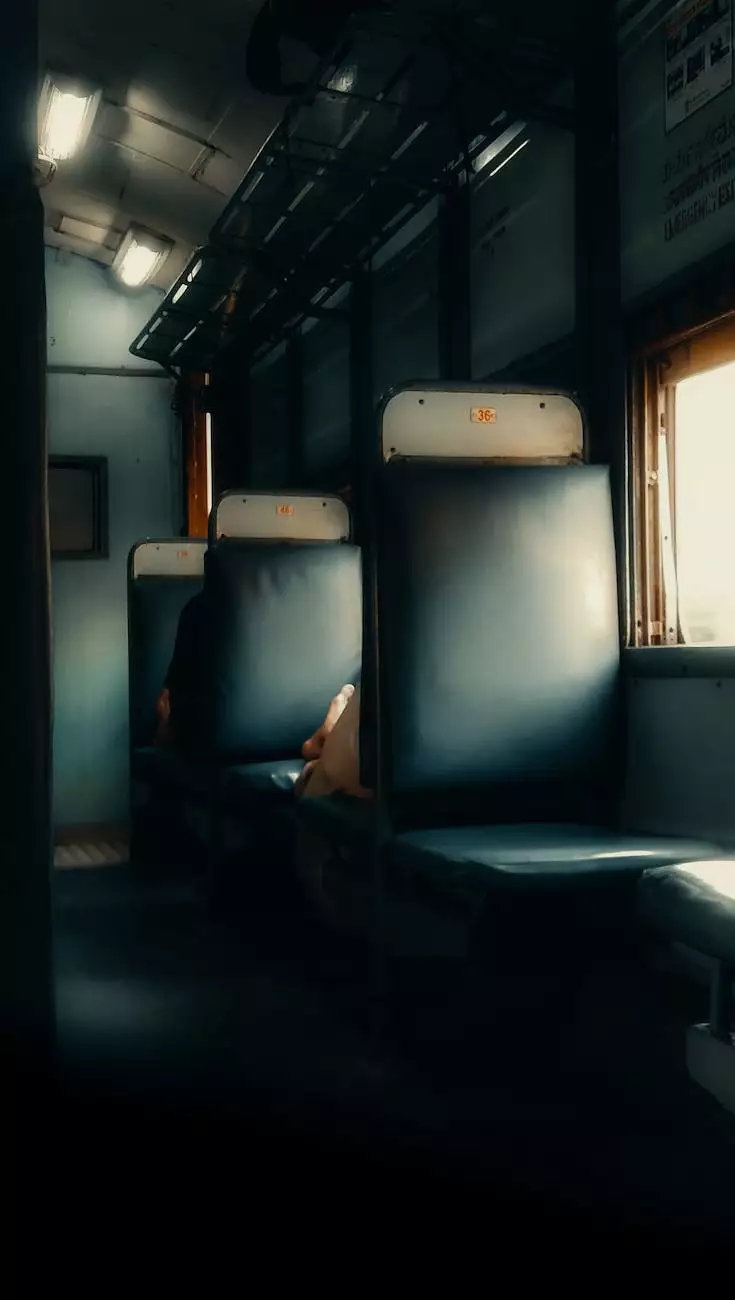 Home
Services
About Us
Contact
37 Passenger Mini Bus Interior - Luxury and Comfort Combined
Experience the epitome of luxury and comfort with Cape Coral Airport Transportation's 37 passenger mini bus interior. Our spacious and well-equipped mini bus is designed to cater to your travel needs, whether you're planning a corporate event, group excursion, or any other special occasion that requires reliable ground transportation.
Luxurious Features
Step into our 37 passenger mini bus and be greeted by a world of luxury. The interior boasts plush leather seats, providing unrivaled comfort throughout your journey. With ample legroom and generous headspace, you'll have plenty of space to stretch out and relax.
The mini bus is equipped with state-of-the-art entertainment systems, including high-definition screens and premium surround sound. Sit back, enjoy your favorite movies or music, and let our professional chauffeurs handle the driving, ensuring a stress-free and enjoyable travel experience.
Convenience and Safety
At Cape Coral Airport Transportation, your safety is our top priority. Our 37 passenger mini bus is equipped with advanced safety features, including airbags, seatbelts, and a GPS tracking system. Our experienced and well-trained drivers prioritize your well-being and ensure a smooth and secure journey.
In addition to safety, we understand the importance of convenience. The mini bus offers ample storage space for your luggage, so you can travel with ease and without worrying about space limitations. Our prompt and reliable service ensures that you arrive at your destination on time, every time.
Customized Travel Experience
Whether you're planning a wedding, a corporate event, or a group outing, our 37 passenger mini bus is the perfect choice for your transportation needs. We offer customizable packages to suit your unique requirements, ensuring that you and your group travel in style and comfort.
Our friendly and professional staff are dedicated to providing exceptional customer service, catering to your preferences and ensuring a seamless experience from start to finish. Sit back and enjoy the journey as we take care of all your transportation needs.
Choose Cape Coral Airport Transportation for Unmatched Excellence
When it comes to luxury ground transportation, Cape Coral Airport Transportation stands out from the rest. With our 37 passenger mini bus interior, you can expect an unparalleled travel experience that combines comfort, style, and convenience.
We pride ourselves on our meticulous attention to detail, ensuring that every aspect of your journey is carefully planned and executed. From the moment you step into our mini bus until your destination is reached, you can trust us to provide a five-star service that exceeds your expectations.
Book your next group travel experience with Cape Coral Airport Transportation and indulge in the opulence of our 37 passenger mini bus interior. Contact us today to learn more about our services and to make a reservation.
© 2022 Cape Coral Airport Transportation. All rights reserved.