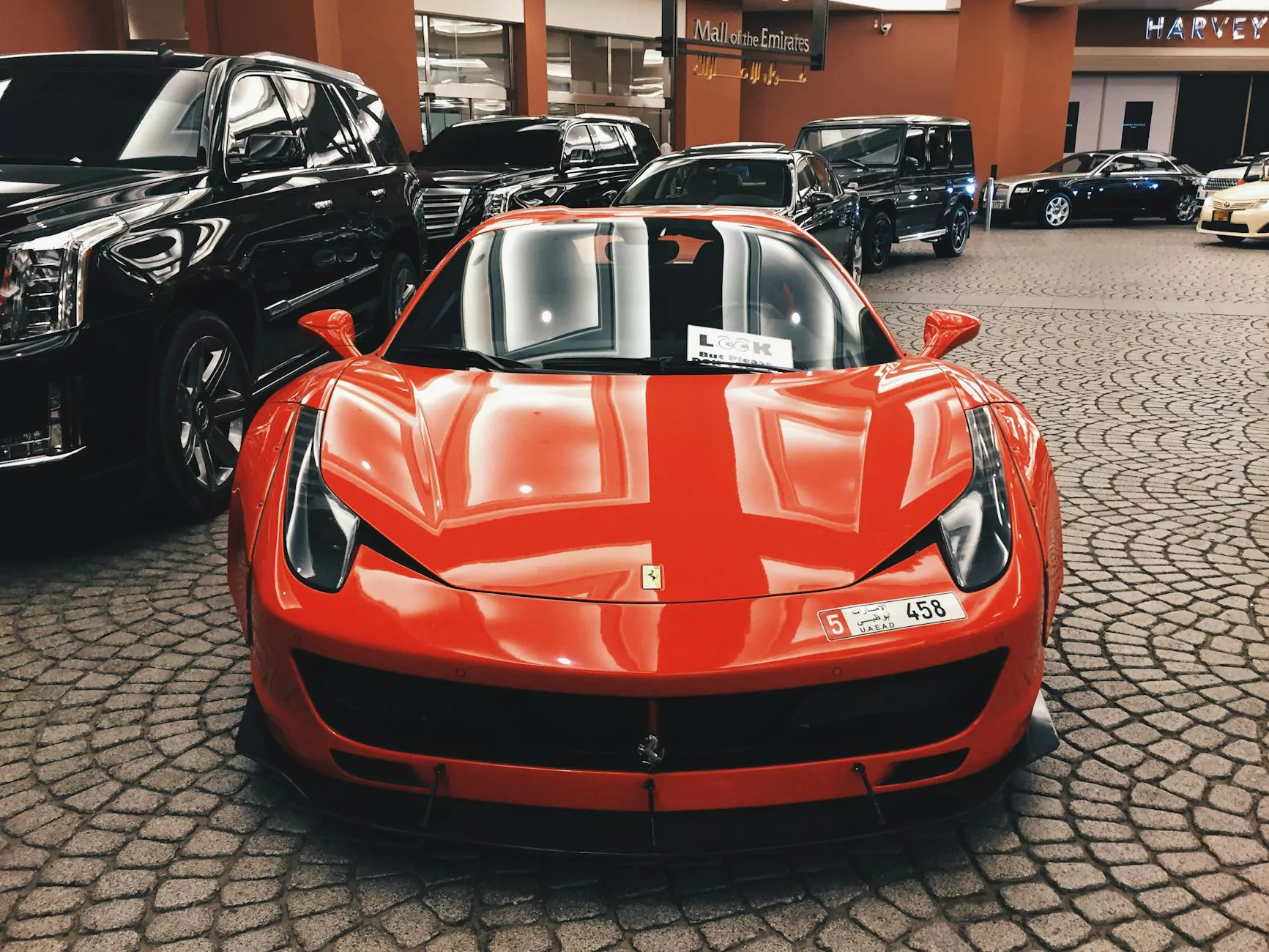 Luxury SUV
When it comes to ground transportation, Cape Coral Airport Transportation leads the way with its exceptional service and reliable solutions. As a trusted name in the travel and tourism industry, we understand the importance of comfort, convenience, and style for our esteemed clients. That's why we are pleased to introduce our Luxury SUV service, designed to elevate your travel experience to new heights.
Travel in Style and Comfort
Our Luxury SUVs are the epitome of elegance, combining sleek exteriors with plush interiors. Whether you're traveling for business or pleasure, our vehicles are equipped to meet your needs and exceed your expectations.
From spacious leather seats to climate control features, our SUVs ensure a comfortable and relaxing journey. With ample legroom and state-of-the-art sound systems, you can sit back, unwind, and enjoy the ride. Our professional chauffeurs will provide a seamless and smooth travel experience, catering to your every need.
Unparalleled Convenience
When you choose our Luxury SUV service, convenience is at the heart of everything we do. We understand that punctuality is crucial, especially when it comes to airport transportation. Our experienced chauffeurs will track your flight and ensure timely pick-up and drop-off, removing the stress from your travel plans.
With our door-to-door service, you can expect a hassle-free experience from the moment you step out of your home or office. Our chauffeurs will assist you with your luggage, allowing you to focus on enjoying your journey. Whether you are heading to the airport, a business meeting, or exploring the beautiful sights of Cape Coral, our Luxury SUVs are the perfect choice.
Safe and Secure Travel
At Cape Coral Airport Transportation, your safety is our top priority. Our Luxury SUVs are equipped with advanced safety features to ensure a secure travel experience. From sophisticated traction control to top-of-the-line braking systems, you can have peace of mind knowing that you're in safe hands.
We meticulously maintain our vehicles to the highest standards, conducting regular inspections and routine maintenance to guarantee optimal performance. Our chauffeurs are trained professionals who prioritize safety and adhere to all traffic regulations, giving you the confidence to sit back and enjoy your journey.
Book Your Luxury SUV Today
Experience luxury, comfort, and convenience like never before with our top-of-the-line Luxury SUVs. At Cape Coral Airport Transportation, we aim to provide a seamless travel solution that exceeds your expectations. Book your luxury SUV today and travel in style.
With our user-friendly online booking system, reserving your Luxury SUV has never been easier. Simply select your pickup location, choose the desired vehicle, and specify your travel details. Our secure and efficient system will handle the rest, ensuring a smooth and hassle-free booking experience.
For any inquiries or special requirements, our dedicated customer support team is just a call away. We strive to provide exceptional service and personalized attention to each of our clients, ensuring that your travel experience is nothing short of extraordinary.
Conclusion
Cape Coral Airport Transportation, a leading name in the travel and tourism industry, offers unparalleled Luxury SUV services in the category of Travel and Tourism - Ground Transportation. Our commitment to delivering the highest quality of service, combined with our luxurious vehicles and professional chauffeurs, sets us apart from the competition.
Don't settle for ordinary when you can experience extraordinary. Book a luxury SUV with Cape Coral Airport Transportation today and elevate your travel experience to a new level. We look forward to serving you and making your journey a memorable one.