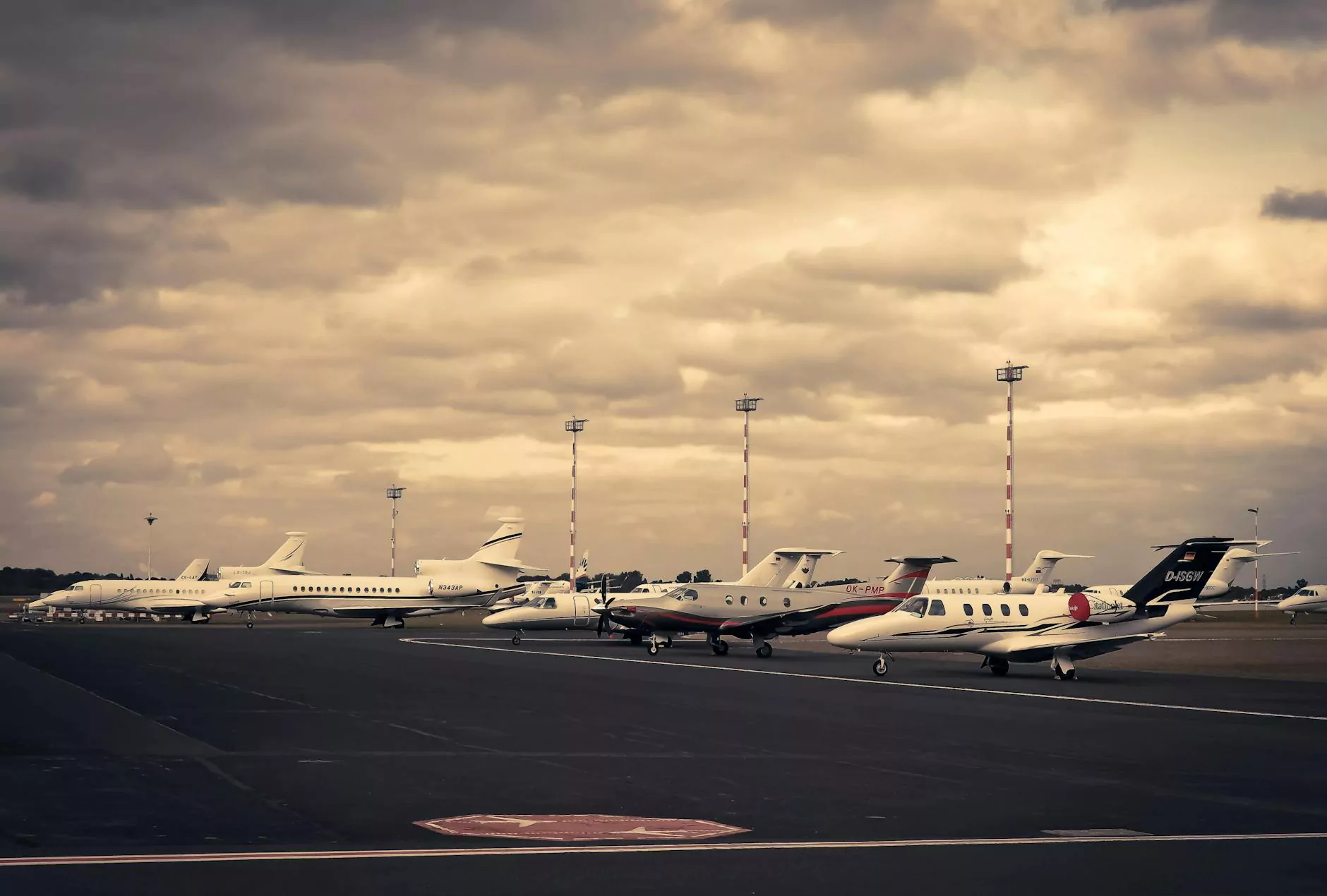 Experience Seamless Event Planning with Cape Coral Airport Transportation
Welcome to Cape Coral Airport Transportation, your preferred ground transportation service provider in the travel and tourism industry. As industry leaders, we understand the importance of efficient and reliable transportation for meeting planners, and we are here to exceed your expectations. With a focus on exceptional customer service, attention to detail, and a vast fleet of vehicles, we are your go-to partner for all your meeting planning needs.
Why Choose Cape Coral Airport Transportation?
At Cape Coral Airport Transportation, we pride ourselves on being the best in the business. When it comes to meeting planning, transportation is a critical element that can make or break an event. Here's why choosing us will ensure the success of your event:
Reliability: We understand the importance of punctuality and reliability in the world of meeting planning. Our professional chauffeurs are highly skilled, experienced, and trained to provide prompt and dependable transportation services.
Variety of Vehicles: With our extensive fleet of vehicles, we offer a wide range of options to cater to your specific needs. From luxurious sedans and spacious SUVs to stylish vans and comfortable buses, we have the perfect vehicle to accommodate any group size or preference.
Customized Solutions: We believe in delivering personalized services tailored to your unique requirements. Our dedicated team will work closely with you to understand your event's transportation needs and design a customized plan to ensure a seamless experience for you and your attendees.
Advanced Technology: We leverage cutting-edge technology to streamline the booking process, track flights in real-time, and monitor traffic conditions, ensuring that we are always one step ahead. This enables us to adjust our routes swiftly and make any necessary arrangements to handle unexpected changes efficiently.
Unmatched Customer Service: Our commitment to exceptional customer service sets us apart. From the moment you engage with us, our friendly and knowledgeable staff will provide attentive assistance, offer guidance, and address any concerns you may have. We prioritize your satisfaction throughout the entire planning and execution process.
Comprehensive Meeting Planning Services
At Cape Coral Airport Transportation, we go above and beyond standard ground transportation services. We understand that meeting planning encompasses various aspects, and our services cover every angle to ensure a seamless experience for you and your attendees:
Airport Transfers
Arriving at the airport and getting to your destination should be hassle-free. Our professional chauffeurs will be waiting for you or your guests at the airport, ready to assist with luggage and lead you to your chosen vehicle. We monitor flight schedules to accommodate any changes, ensuring a smooth transition from air to ground transportation.
Hotel Shuttles
We offer reliable and efficient shuttle services to transport attendees between hotels and meeting venues. Our team will coordinate with your hotel to create a seamless schedule, ensuring everyone arrives on time and with utmost comfort.
Corporate Events
Planning a corporate event requires meticulous attention to detail. With our experienced event transportation specialists, you can rest assured that every aspect will be handled flawlessly. We offer dedicated transportation solutions for conferences, seminars, trade shows, and more. Our team will work closely with you to create a tailored plan that aligns with your event objectives and provides a positive experience for all participants.
VIP and Executive Services
For high-profile delegates and executives, our VIP and executive services ensure the utmost comfort and privacy. We understand the importance of providing a first-class experience, and our premium vehicles and professionally trained chauffeurs will cater to your every need.
Contact Us Today
When you choose Cape Coral Airport Transportation as your trusted partner for meeting planning transportation, you can expect nothing less than excellence. We are committed to providing reliable, efficient, and personalized services that will elevate your event experience. Contact us today to discuss your upcoming event's transportation needs and let us make your meeting planning stress-free and seamless.