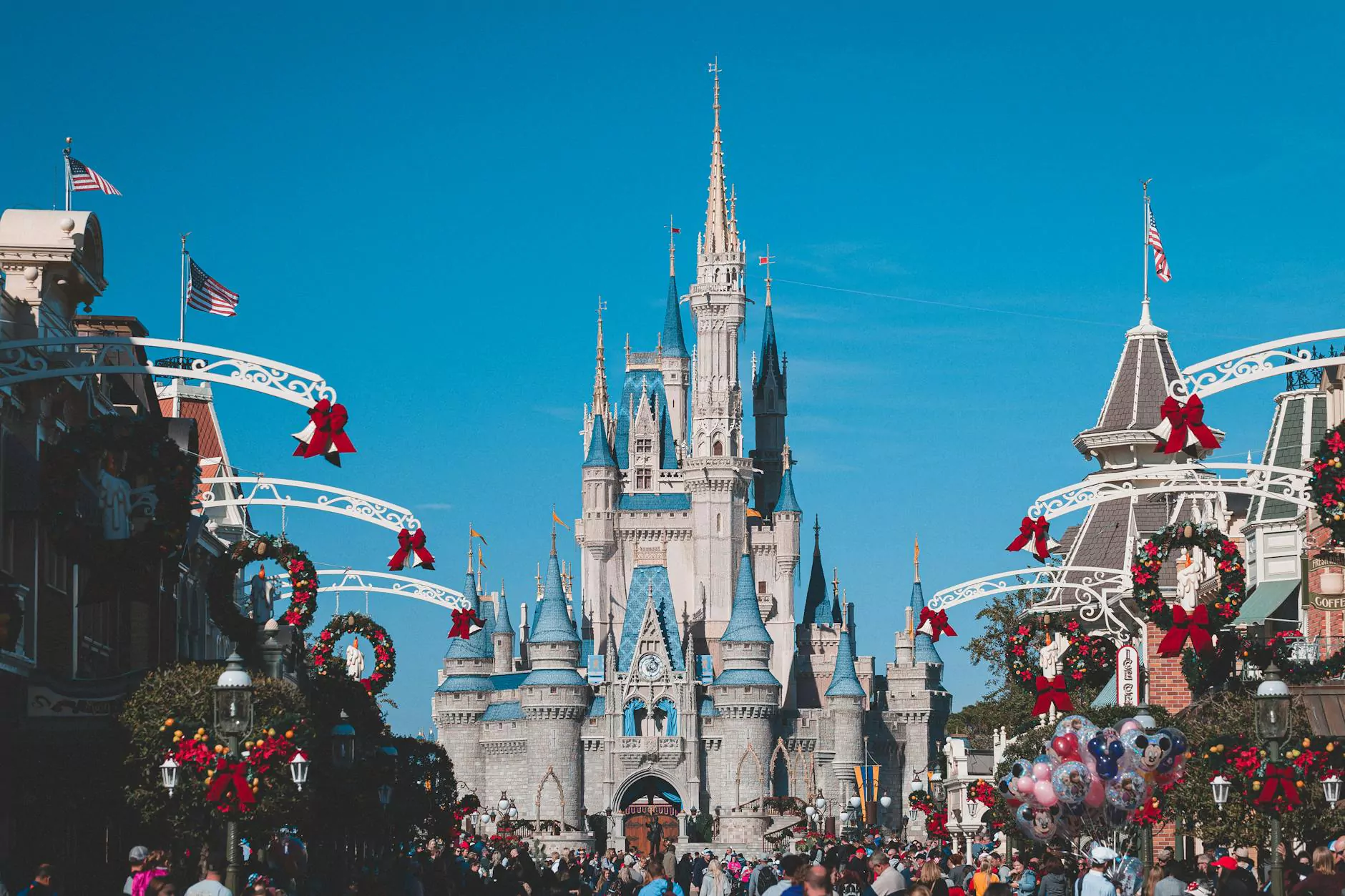 Discover Reliable Ground Transportation to and from Disney World
When it comes to planning a trip to Disney World in Orlando, reliable transportation is key. Cape Coral Airport Transportation offers top-notch ground transportation services designed to cater to the needs of travelers visiting this renowned theme park.
A Comfortable and Convenient Journey
At Cape Coral Airport Transportation, we understand the importance of a comfortable and convenient journey, especially when traveling to and from Disney World. Our team of professional drivers is dedicated to providing you with a seamless transportation experience, ensuring you arrive at your destination safely and on time.
Why Choose Cape Coral Airport Transportation?
There are several reasons why Cape Coral Airport Transportation stands out as the preferred choice for ground transportation to and from Disney World:
Reliability: We pride ourselves on our reliability, always delivering prompt and dependable services to our valued customers. We understand that punctuality is crucial, particularly when it comes to getting to Disney World.
Comfort: Our fleet of modern and well-maintained vehicles ensures a comfortable journey, allowing you to relax and enjoy the ride before your Disney adventure begins.
Professional Drivers: Our highly skilled and knowledgeable drivers are experienced in navigating the Orlando area and will get you to Disney World efficiently. They can also provide helpful information and tips about the theme park, making your trip even more enjoyable.
Convenience: We offer flexible scheduling options, allowing you to choose the pickup and drop-off times that best suit your itinerary. Our customer service team is available 24/7 to address any inquiries or special requests, ensuring a hassle-free experience.
Safety: Your safety is our highest priority. We strictly adhere to all safety regulations and maintain our vehicles to the highest standards to guarantee a secure journey for all passengers.
Book Your Transportation Today
Don't let transportation concerns dampen your excitement for Disney World. Book your reliable ground transportation with Cape Coral Airport Transportation today and enjoy a stress-free journey to one of the most magical places on earth.
Whether you are arriving at Orlando International Airport (MCO) or any other location in Cape Coral, our dedicated team is here to ensure every aspect of your transportation needs is taken care of. We offer competitive rates and a superior level of service, making us the ideal choice for your Disney World transportation.
Experience the Magic with Cape Coral Airport Transportation
Your Disney World adventure starts from the moment you step into one of our comfortable and luxurious vehicles. Skip the hassle and let Cape Coral Airport Transportation take care of all your transportation needs so you can fully immerse yourself in the magic of Disney.
Explore Beyond Disney World
While Disney World is undoubtedly the main attraction, Orlando offers a wealth of other exciting destinations to explore during your stay. From Universal Orlando Resort to SeaWorld Orlando, there is no shortage of adventure in this vibrant city. Our experienced drivers can assist you in planning your itinerary, ensuring you don't miss out on any of the incredible attractions Orlando has to offer.
Contact Us
Ready to embark on your Disney World experience? Contact Cape Coral Airport Transportation today to book your transportation or to inquire about our services. Our friendly team is ready to assist you.
Phone: 123-456-7890
Email: [email protected]
About Cape Coral Airport Transportation
Cape Coral Airport Transportation is a leading provider of high-quality ground transportation services in the Travel and Tourism - Ground Transportation industry. With a strong commitment to customer satisfaction and reliable services, we have earned a reputation as the go-to transportation company for visitors to Disney World and beyond. Trust us to make your journey as memorable as your destination.