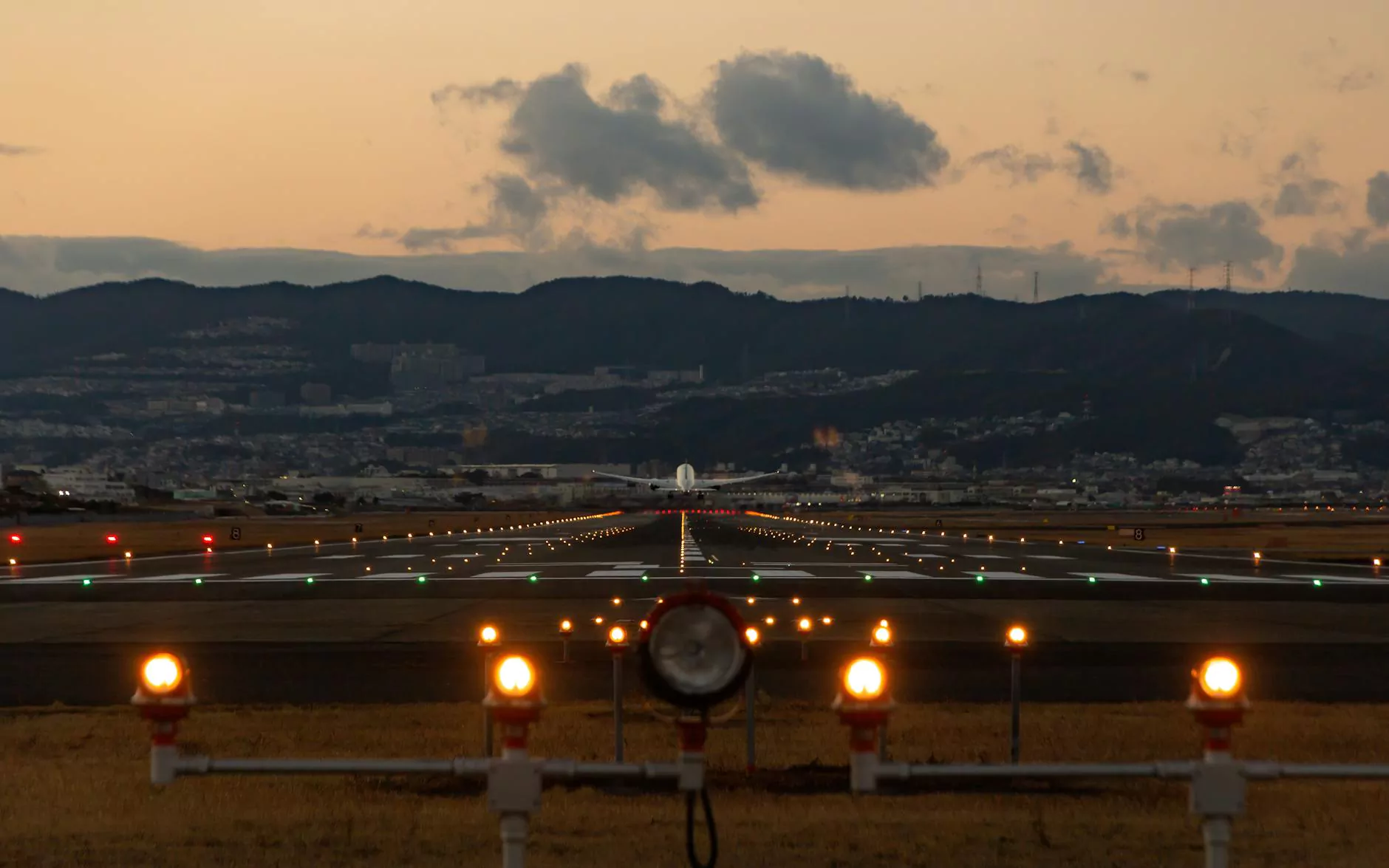 Make Your Travel Hassle-Free with Exclusive Orlando Airport Specials
Are you planning a trip to Orlando and looking for affordable, reliable, and comfortable transportation services? Look no further! Cape Coral Airport Transportation's Orlando Airport Specials offer the perfect solution. Whether you are arriving at or departing from the Orlando International Airport, our exclusive deals ensure a stress-free and enjoyable journey.
Why Choose Cape Coral Airport Transportation?
At Cape Coral Airport Transportation, we understand the importance of seamless ground transportation, especially when it comes to airport transfers. We take pride in offering exceptional services that are tailored to meet the needs of our valuable customers. Here's why you should choose us:
1. Affordable Rates
Save big on your airport transportation with our unbeatable special offers. We believe that quality transportation shouldn't break the bank, so we have designed our Orlando Airport Specials to provide the best value for your money.
2. Reliable Service
We understand the significance of punctuality when it comes to airport transfers. With Cape Coral Airport Transportation, you can rely on our professional drivers to be on time, every time. Our experienced chauffeurs will ensure that you reach your destination without any delays or hassles.
3. Comfortable and Luxurious Vehicles
Travel in style and comfort with our fleet of well-maintained vehicles. Whether you are traveling solo or with a group, we have the perfect vehicle to cater to your needs. Our spacious interiors, comfortable seating, and modern amenities ensure a pleasant journey.
4. Customer Satisfaction
Customer satisfaction is our top priority. We strive to exceed your expectations by providing exceptional customer service throughout your journey. Our friendly and professional staff will assist you with any queries or special requests you may have, making your experience with us truly memorable.
Exclusive Orlando Airport Specials
Take advantage of our exclusive Orlando Airport Specials and enjoy a hassle-free transfer to or from the Orlando International Airport. Our specials include:
Round-trip Savings: Book a round-trip transfer and save on your transportation costs. Our special rates ensure that you can enjoy convenience without compromising on quality.
Group Discounts: Traveling with family or friends? Avail special discounts on group bookings. Our spacious vehicles can accommodate groups of any size, making your journey more enjoyable and cost-effective.
Exclusive Packages: Explore our exclusive packages that combine airport transfers with popular Orlando attractions or hotels. Make the most of your trip by saving time and money with our bundled offerings.
Book Your Orlando Airport Transfer Now
Don't miss out on our incredible Orlando Airport Specials. Book your airport transfer with Cape Coral Airport Transportation today and experience the convenience of reliable, affordable, and luxurious ground transportation. Our simple online booking process ensures a seamless reservation, allowing you to focus on enjoying your trip without any worries.
Remember, when it comes to Orlando Airport Specials, Cape Coral Airport Transportation is your trusted partner. Sit back, relax, and let us take care of all your ground transportation needs. Start your journey on the right note with our exclusive specials and make your trip to Orlando truly unforgettable!