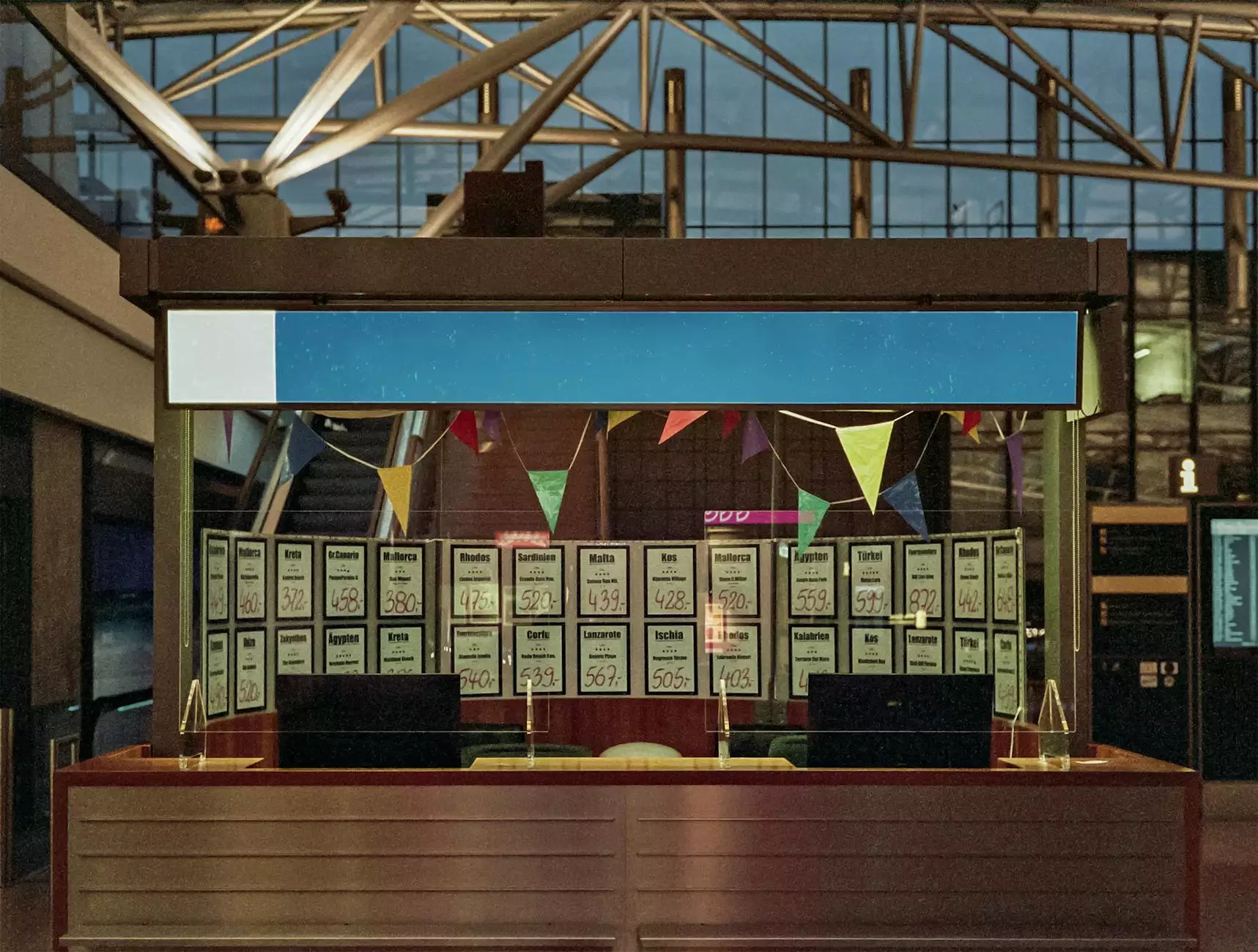 Reliable Ground Transportation from Port of Miami to Fort Lauderdale Airport
Welcome to Cape Coral Airport Transportation, your trusted provider of travel and tourism ground transportation. If you're in need of a reliable and hassle-free transfer from the Port of Miami to Fort Lauderdale Airport, you've come to the right place. Our experienced team is dedicated to ensuring your journey is comfortable, efficient, and stress-free.
Why Choose Our Port of Miami Transfers?
At Cape Coral Airport Transportation, we understand the importance of reliable and efficient ground transportation. Our Port of Miami transfers to Fort Lauderdale Airport are designed to meet your specific needs, offering the following benefits:
1. Convenience and Ease of Booking
Booking your transfer with us is quick and easy. Simply visit our website and provide your travel details, including the date and time of your transfer. Our user-friendly interface allows you to secure your reservation in just a few clicks, ensuring a hassle-free booking experience.
2. Professional and Experienced Drivers
Our team of professional drivers is highly experienced and well-trained in providing top-notch customer service. They are knowledgeable about the best routes to ensure prompt and efficient transfers, allowing you to reach your destination on time and with peace of mind.
3. Comfortable and Well-Maintained Vehicles
We take pride in our fleet of well-maintained and comfortable vehicles. Each vehicle undergoes regular inspections and maintenance to guarantee a smooth and pleasant ride. Whether you're traveling alone or with a group, our vehicles are equipped to accommodate your needs, ensuring a comfortable and enjoyable journey.
4. Punctuality and Timeliness
When it comes to airport transfers, punctuality is key. We understand the importance of arriving on time, whether you're catching a flight or heading to your hotel. Our drivers are committed to providing prompt and timely transfers, ensuring you never have to worry about unnecessary delays.
5. Competitive Pricing
At Cape Coral Airport Transportation, we believe that quality ground transportation should be accessible to all. Our rates are competitive and transparent, with no hidden fees or surprises. We strive to offer exceptional value for money, combined with outstanding service.
Book Your Port of Miami Transfers Today
Don't leave your ground transportation to chance. Book your Port of Miami transfers to Fort Lauderdale Airport with Cape Coral Airport Transportation today. Experience the convenience, comfort, and reliability of our services and enjoy a stress-free journey. Trust us to take care of your transportation needs while you focus on making lasting memories.
Contact Us
If you have any questions or need assistance, our friendly customer support team is here to help. Feel free to give us a call or send us an email, and we'll be happy to assist you.
Contact Details:
© 2022 Cape Coral Airport Transportation - All rights reserved.